Hosting a Podcast
Once you have recorded your podcast as an MP3 file, you have to make it available to the world, and that means hosting it somewhere on the web.
Where do I store my shows?
You might find that your existing Internet Service Provider gives you some free storage space, or if you already run a website, you may have some space available. There are two things to watch out for though:
Storage Space: Podcast files can take up quite a bit of space. If you were producing a 30 minute show every week, you'd need nearly 1 GB of space to store 8 months worth of shows.
Bandwidth: This can be the killer. Most standard hosting providers only allow you to transfer a certain amount of data per month. As an example, if you went for the basic hosting package with Clara, you'd be limited to 1GB bandwidth a month. If you were producing a weekly 30 minute shows, anything over 9 subscribers would take you over that 1GB limit
Where do we recommend?
We're in the UK, and our podcast has been hosted successfully with Namesco. They offer a range of packages including extras such as free domain names, multiple POP email inboxes and anti-virus / anti-spam protection. Prices do step up if you need more storage and bandwidth, but one of the Namesco business servers has served us well for years. More details: Namesco.co.uk.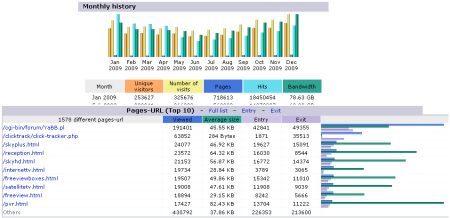 If you're new to podcasting and don't yet have suitable podcast storage in place, you should take a look at LibSyn. Prices start from $5 a month, for which they'll host your podcast and offer truly unlimited bandwidth. You may want to opt for the $12 a month package which allows you to upload 250 Meg a month and provides download stats.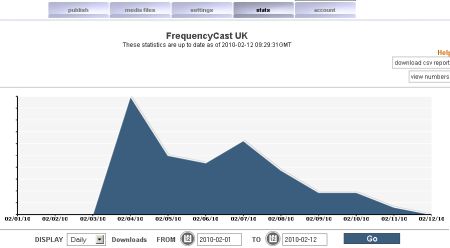 LibSyn also offers a basic homepage for your show, as well as the RSS feed that you'll need to submit your show to podcast directories.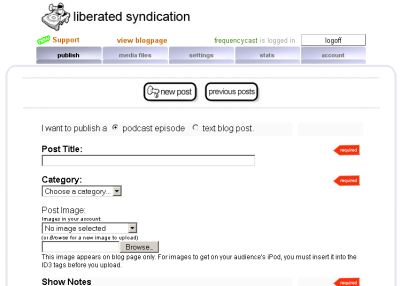 A note of warning
Beware of providers offering "Unlimited Bandwidth"… as there are likely to be two Gotchas. One is that with unlimited bandwidth, there may be a sizable performance hit which could mean that listeners have a long wait for files to be downloaded. The second issue is normally buried in the Terms and Conditions. We were tempted to use Fasthosts, a provider here in the UK offering "Unlimited Bandwidth", until we noticed the following in the small print: "Multimedia content such as audio and video is acceptable provided it is streamed to the user, links to HTTP download of this content is not acceptable".
As the majority of podcast listeners download shows before listening, this would be a breach of Fasthost's Acceptable use policy.
Got a question on podcast hosting? Add a comment or question in the box below.