Podcasts on Nokia Phones
If you own a fairly recent Nokia mobile phone, you may find that there's a built-in Podcasting application. If not, you may be able to download one.
If you have one of the following Nokia phones, you may find that you have the Nokia Podcasting application as standard:
Nokia 5800, Nokia 5730, Nokia 5630, Nokia 5320, Nokia 5130, Nokia N85, Nokia N96, Nokia X3 and Nokia X6.
Nokia has released a free podcasting application that works on a range of phones including the Nokia E61, Nokia E65, Nokia E70, Nokia E90, Nokia N80, Nokia N81, Nokia N91, Nokia N92, Nokia N93, Nokia N95 and the, Nokia N70.

You can download the Nokia Podcasting application from the following link: europe.nokia.com/support/download-software/podcasting/
Here are some screenshots of the Nokia Podcasting application in operation
Playing back a podcast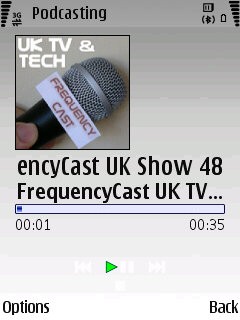 Podcast List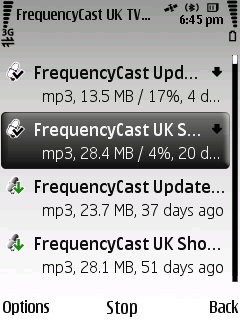 Finding podcasts
The Nokia Podcasting application lets you search for podcasts, and the search service is pretty good. If you can't find the podcast that you're after in the supplied directory, you can manually add the podcast's feed too.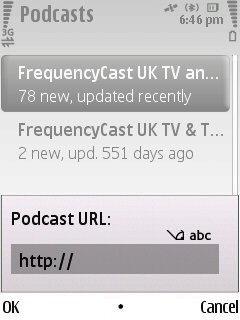 The Nokia Podcast application is a basic, but effective, podcast catching application, and it's free.
More details and downloads at europe.nokia.com/support/download-software/podcasting/